New Article – Resisting Prison Expansion in the UK
 We have recently had a feature spread in the Occupied Times. This article is about prison expansion in the UK: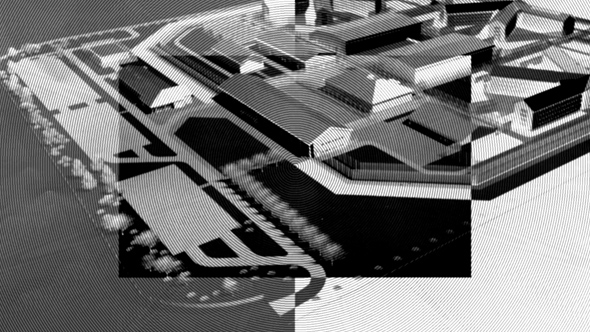 The United Kingdom is facing an unprecedented expansion of the prison system, justified by appeals to 'public safety' and the supposed economic benefits for 'local communities'. In response, a new campaign network has been launched called Community Action on Prison Expansion (CAPE). CAPE aims to counter expansion plans and stem the growth of the prison-industrial complex.
In the UK, several expansion initiatives are being implemented, often with little national press attention nor indeed much push-back from social movements. In Wrexham, North Wales, on one of Europe's largest industrial estates, the continent's second biggest prison is set to be built, with the stated aim of warehousing more than 2,100 prisoners.
In Oxfordshire, there are plans to expand Campsfield Immigration Detention Centre. In Leicestershire, the government is set to build its first 'Secure College', a rebranded prison that will lock up 320 children aged between twelve and seventeen. Successful lobbying has halted plans to build a large women's prison in Scotland but the overall picture points to plans for more decentralised state 'solutions' across the country.
The infamous Feltham Young Offenders Institute in west London is to be torn down which, for many, will be a source of celebration. It is to be replaced, however, with the capital's first 'mega prison'. Meanwhile, other prisons sitting on prime land with rising property values will be sold to the highest bidder. The government have already undertaken feasibility studies and commissioned an architect to design a prison that would hold more than 2,000 people.
Right wing think tanks have been lobbying hard for "prison reform". Policy Exchange produced a report called 'Future Prisons', which outlines a national plan for closing down and selling off several older, state-run prisons, in favour of creating new "mega prisons" across the country. In partnership with international construction firm, Carillion, Policy Exchange's proposals would see ten 'hub' prisons (with 2,500-3,000 people in each) replace 30 aging institutions, installing the latest in biometric security systems and surveillance technologies. So far, David Cameron seems to be following their recommendations, with the prison in Wrexham being the government's pilot initiative.
The move toward "Titan" prisons in the UK was first put forward by the Labour government in 2008 with Justice Minister Jack Straw and Prime Minister Gordon Brown intending to push ahead with the construction of three new prisons, each holding 2,500 prisoners.
The plans met with great opposition, even from that government's Chief Inspector of Prisons,  Anne Owers. In April 2009, Jack Straw conceded defeat and abandoned the plans with Tory MP (and the coalition's Attorney General until last year) Dominic Grieve asking, 'has he run out of money or has he run out of spin?'. At the time Cameron was also critical of Titan prisons, stating how on previous visits to prisons of this type he was 'profoundly depressed by [their] size and impersonality'. Yet now they are very much back on the agenda with planning permission being granted in January 2014 for the Category C adult male prison in North Wales.
In February 2015, the Prisons Minister announced that the Wrexham prison will be operated by Her Majesty's Prison Service. The prison, it is claimed, will generate £23 million per year in local economic benefits. This initiative has found enthusiastic support from local press and academics, who hope the super prison can offset the hundreds of jobs lost as a result of closures in manufacturing. These new prison enterprises are being strategically proposed in areas where there is little organised resistance and acute economic deprivation, a pattern that follows the US model.
In California, for example, a state where industrialised agriculture has decimated rural communities, prisons are being sold as bywords for economic development. The emergence of the 'prison town' is a product of whole areas in America now meeting their economic needs through investment in incarceration. This model is now being adapted for the UK – the 'economic benefits' of incarceration was a celebrated feature of the "Investing in Britain's Future" manifesto of the Coalition government.
CAPE reject both moral and economic arguments for incarceration. The expansion of the prison-industrial complex has been shown by Angela Davis and others to be both a locus of private enrichment and a strategy of state control – not a strategy for public safety. This double movement demands suitable forms of resistance. We cannot simply rely on local actors lobbying the council with petitions. Resistance to prison expansion will go hand in hand with social movements that are prepared to confront capital and the state.
By The Empty Cages Collective