Female prisoners more likely to self-harm than male counterparts
Source: http://www.theguardian.com/news/datablog/2016/jan/29/female-prisoners-more-likely-self-harm-statistics
New statistics reveal the challenges women face in criminal justice system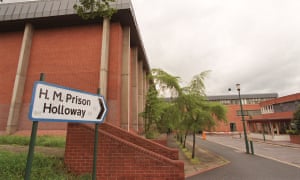 There are currently 3,832 women in prisons across England and Wales, making up 4.5% of the penitential population, according to data published on Friday by the Ministry of Justice (MoJ).
The proportion of women in prisons has decreased since the beginning of the 20th century. In 1900, 17.1% of the prison population were female, a proportion almost four times higher than it is today.
However, other statistics reveal the challenges faced by female prisoners. For example, new figures on safety in custody show that female detainees are more likely to self-harm than their male counterparts, with a rate of 191 incidents per 100 female prisoners in the year to September 2015, compared to 29 for men.
Over the course of a year, 30% of female prisoners are estimated to have deliberately harmed themselves, compared to 10% of men. Women also inflict harm on themselves more frequently, with an average of 6.4 reported incidents per self-harming female prisoner, compared to 3.0 for men.
Kate Paradine, chief executive of the national charity Women in Prison, said: "Half of women in prison have experienced emotional, physical, or sexual abuse. The prison experience mirrors this sense of powerlessness and lack of control, and mental health issues can be triggered and emerge once in prison."
Although in the last decade rates of self-harm have increased for men and declined for women, around a quarter of all incidents are by women. However, harm by male prisoners is more likely to lead to serious injuries, with 8% needing hospital treatment, compared to 2% for women.
After historic peaks during the first and second world wars, the percentage of female detainees reached a record low of 2.5% in the late 1960s before rising again in the 1990s. The recent trend has been steady since 2002 when 6.1% of inmates were women.
According to projections by the Ministry of Justice, the proportion of women is forecast to decline further, reaching 4.4% of detainees by June 2020. This would amount to about 3,900 women in a total prison population expected to reach 89,600 over the next four years.
"Although there has been a fall in the number of women since a high of around 4,500, overall this is still marginal and doesn't begin to make up for the skyrocket that occurred in the 1990s", Dr Paradine said.
The latest figures on sentenced prisoners entering custody show that women are less likely to be convicted for violent crimes. The most common offence for women is theft and handling (41%). Women are more likely to have been convicted for theft and fraud than their male counterparts, while men have more often committed violence against the person, burglary and drug offences.
Men are convicted for longer determinate sentences, and serve them longer on average than women. Statistics on released prisoners in the last quarter show that women were convicted for 12.2 months and served 5.7 on average compared to 20.3 and 10.3 months, respectively, for men . Men are also more likely to be on indeterminate sentences, where no length of time to spend in prison is fixed (14% of male inmates, compared to 9% of females).
"Short sentences have a high reoffending rate – this is because short sentences don't give you enough time to effectively use rehabilitative support services in prison" Dr Paradine says. "But it is enough time to devastate women's lives when they lose their children, their home, their job and connections to family and community. A woman is then in a more difficult circumstance than before she went into prison with the additional stigma of having been in prison to manage."
The MoJ data includes both sentenced prisoners and people held on remand.